Exatron offers integrated vision upgrades for a wide range of systems and applications.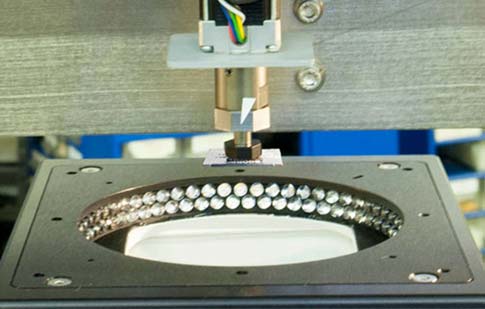 Precision BGA, QFN, and leaded 3D measurement.
On the fly inspections.
Flexible and intuitive user interface.
---
Economical 2D Inspection.
Custom illumination.
Robotic control for precision handling.
---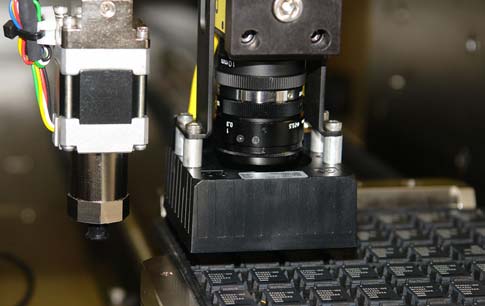 Pattern verification and Optical Character Recognition
Latest technology.
Custom software solutions.
---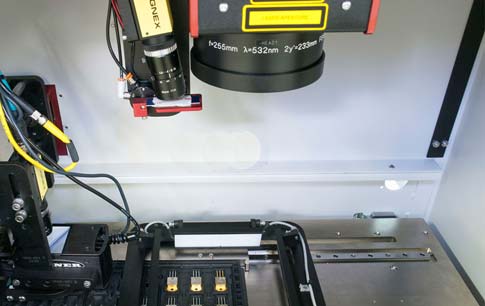 Smart Mark® laser marker vision upgrade
Aligns new marks to existing marks on each individual device.
Ensures precision marking.
---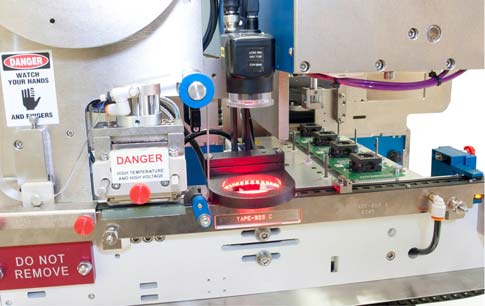 Tape and reel inspection
Pin1, orientation, upside down, and out of pocket status.
Ensures no empty pockets or improperly seated devices before sealing.
---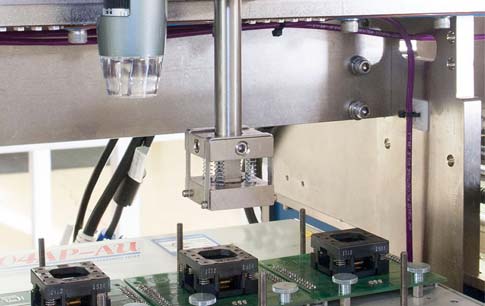 Camera-aided test/program socket alignment
Quick and easy calibration.
Seamless integration with Exatron software.
---