REDUCE THERMAL LOSS DURING TEST
The Copperhead® has routinely outperformed competitors in thermal loss and calibration deltas.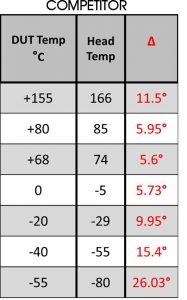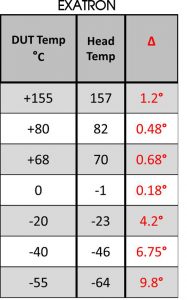 (Both sockets were tested on an Exatron Model 900 using QFNs with an embedded thermocouple.)
INCREASE TEMPERATURE STABILITY
Devices were tested at five different temperatures for four hours each on an Exatron PET-5C equipped with a Copperhead socket and Exatron's Wide Range Thermal Head (WRTH)
Even at the most extreme temperatures , temperature deviation was never greater than 1°C.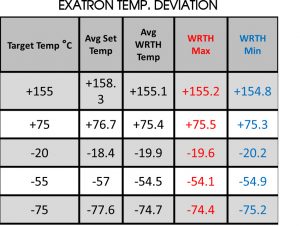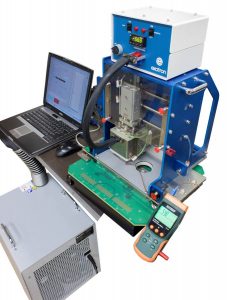 Read about the Copperhead and Exatron's strategies for successful thermal testing in U.S. Tech magazine.